Brain Awareness in Christchurch
Christchurch Art Gallery Te Puna o Waiwhetū, Montreal Street, Christchurch
18:30 PM Thursday, 27 May 2021
FREE TICKETS
Brain Awareness in Christchurch
We've rescheduled our cancelled Brain Awareness Month event!
Brain Awareness Month is a chance for the Neurological Foundation to connect with its supporters throughout New Zealand and share with them the new and exciting breakthroughs that have been happening in the lab!
We hope you'll celebrate Brain Awareness Month with us this year to commemorate the past 50 years of research, and to see where the next 50 will take us.
Dr Leon Smyth is interested in the intricate 600 kilometres of blood vessels in the human brain. These blood vessels provide a huge area for interaction between the brain and the rest of the body. All blood vessels are lined by endothelial cells, while pericytes wrap around these vessels and support them. Both cells and pericytes are affected by the normal ageing process and Alzheimer's disease, and contribute to the neuroinflammation that drives Alzheimer's disease. Dr Smyth will be concentrating his talk on his current work that examines the interaction between blood vessels and our most abundant white blood cell, the neutrophil, and the implications this has for Alzheimer's disease.
Science has always been a passion for Dr Leon Smyth and from a young age he always knew he wanted to pursue a career in science. While Leon was an Otago student, he completed two summer studentships in Professor Martin Kennedy's lab at the University of Otago, Christchurch.
Leon credits these studentships for sparking his interest in the brain and providing direction to his future research. After deciding he wanted to study Alzheimer's disease Leon moved to the University of Auckland to complete his Bachelor of Science (Honours), and his PhD in Pharmacology, under the supervision of Professor Mike Dragunow. Upon completion of his PhD, Leon was awarded a Neurological Foundation Phillip Wrightson Postdoctoral Fellowship for his research in Mark Hampton's lab at the University of Otago, Christchurch.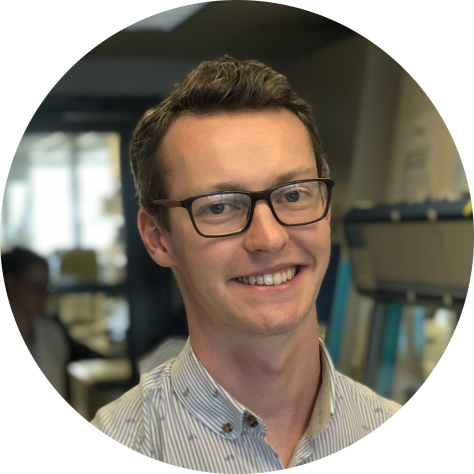 EVENT DETAILS
This event will be held in the Auditorium at the Christchurch Art Gallery Te Puna O Waiwhetū on Montreal Street in Christchurch Central City.
The doors for registration and seating will open at 6.00 pm. There will be a mix and mingle period after the event where refreshments and food will be served.
There is parking nearby and on the surrounding streets.
Other events you may be interested in