Brain Awareness in Ashburton
Ashburton Trust Event Centre, 211A Wills Street, Ashburton
18:30 PM Wednesday, 26 May 2021
FREE TICKETS
Brain Awareness in Ashburton
We've rescheduled our cancelled Brain Awareness Month event!
Brain Awareness Month is a chance for the Neurological Foundation to connect with its supporters throughout New Zealand and share with them the new and exciting breakthroughs that have been happening in the lab!
We hope you'll celebrate Brain Awareness Month with us this year to commemorate the past 50 years of research, and to see where the next 50 will take us.
During this event audience members will get a look at the neuroimaging work Dr Nadia Borlase is currently conducting funded by the Neurological Foundation. She is completing MRI brain scans on 60 people who lived through the devastating earthquakes of 2010 and 2011 in Canterbury who do not have post-traumatic stress disorder (PTSD) or other diagnosed psychological issues. The purpose of this research study is to understand the long-term neurological impact of stressful events, such as the Christchurch earthquakes. This research is particularly focused on people that are considered "resilient" and who do not have PTSD, as Nadia expects brain changes may be associated with experiencing the stressful events.
Dr Nadia Borlase is working in research psychology, specialising in neuroimaging research. She has an interest in using neuroimaging to identify neurological vulnerability, particularly in relation to trauma or developmental disorders. Dr Borlase is currently looking at the relationship between the brain and the Canterbury Earthquakes, funded by the Neurological Foundation at the New Zealand Brain Research Institute in Christchurch.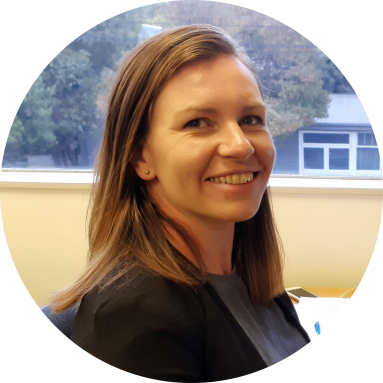 EVENT DETAILS
The event will be held at the Bradford Room at the Ashburton Trust Event Centre.
The doors for registration and seating will open at 6.00 pm. There will be a mix and mingle period after the event with the speaker where refreshments and food will be served.
There is parking onsite at the venue, but it is limited on a first come first serve basis.
Other events you may be interested in