2023 Round A Grant Recipients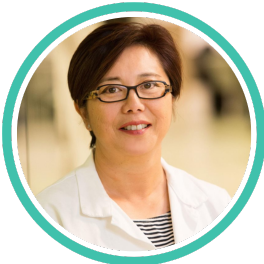 Associate Professor Deborah Young
Project Grant
University of Auckland
$291,428
Gaining further insight into the therapeutic potential of a GluN1 antibody treatment
We have developed a novel antibody-based therapy that has memory-enhancing and neuroprotective properties in preclinical models. This project aims to understand whether our therapy might target specific proteins that affect the function of organs in the body other than the brain to help promote a resilient brain. We will also investigate whether our immunotherapy could be effective as a treatment for Huntington's disease. If successful, these results will contribute to the development of a new class of therapies that may be suitable for a broad range of neurodegenerative diseases.
Associate Professor Young is the Associate Director of the Centre for Brain Research. The work will be carried out by research fellow George Guo, research technicians, and PhD student Conor Nelson. Professor Johanna Montgomery will oversee the electrophysiology techniques.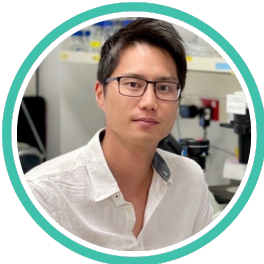 Dr Thomas Park
Project Grant
University of Auckland
$277,768
Elucidating the cellular changes responsible for radiation-induced neurological deficits
Radiation therapy is responsible for extended life expectancies for many brain tumour patients. However, the collateral radiation-induced damage to the surrounding normal brain tissue can have long-term repercussions for the patient's quality of life. Our team has developed novel methods of keeping human brain specimens alive from neurosurgical specimens, which we will use to elucidate the molecular and cellular mechanisms of radiation-induced brain damage in humans. Through this project, we aim to identify novel therapeutic targets that could alleviate this potentially preventable condition to supplement our current radiation therapy and provide improved quality of life to patients surviving brain tumours.
Dr Park is a senior research fellow at the Neurosurgery Research Unit at the Centre for Brain Research. The project team includes a neurosurgeon, an oncologist, a medicinal chemist, a neurophysiologist, and researchers from the Centre for Brain Research and the Auckland Cancer Society Research Centre.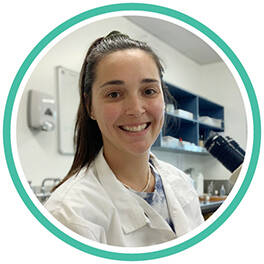 Dr Jennifer Hamilton
Project Grant
University of Canterbury
$253,097
Targeting the brain's thalamus to improve cognition
Many neurological conditions are associated with cognitive impairment. This may be influenced by the integrity of a relatively small but complex region of the brain called the thalamus. For example, the thalamus controls abilities such as flexible thinking and learning new information. In animal models, we will compare how selective disruption to two small structures in the thalamus, called the mediodorsal thalamus and nucleus reuniens, affect these critical cognitive abilities and how we might optimise performance. This research aims to reveal how we might improve thalamic function to improve cognition in various neurological conditions.
This study will support early career research fellow, Dr Hamilton, to develop research and project management skills. She will be mentored by Associate Professor Anna Mitchell and Professor John Dalrymple-Alford, international experts in cognition.
Dr Tanya Cully
Project Grant
University of Otago
$239,498
Inhibition of Nox4 ROS in Duchenne Muscular Dystrophy
Duchenne Muscular Dystrophy (DMD) is a devastating neuromuscular disease leading to progressive muscle weakness, decline of heart function and death early in life. There is no cure for DMD, and current drug therapies rely heavily on steroidal medications such as prednisone. Reactive oxygen species (ROS) production is one pathway shown to be increased in dystrophic muscle. We aim to use ROS inhibitors in conjunction with prednisone to see if muscle and heart function improves in a model of DMD. Long term, this research may identify a new drug target for patients with DMD to improve skeletal and heart muscle function and potentially improve quality of life.
Dr Cully is a lecturer in the Department of Physiology at the University of Otago. The research will be carried out by research fellow Dr James Loehr, with assistance from Dr Cully and Associate Professor Jeffrey Erickson.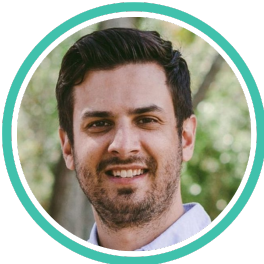 Dr Daniel Conole
Project Grant
University of Auckland
$141,176
Phenotypic screening with covalent fragments to discover new modulators of neuroinflammation
Inflammation of the cells connecting the brain to the bloodstream plays a central role to progression of various forms of currently incurable neurodegenerative diseases such as Alzheimer's. Therefore, we need to identify novel compounds that can inhibit this inflammation. A team at the Centre for Brain Research have established a state-of-the-art high-throughput screening facility that can measure the inhibitory effect of compounds on neuroinflammation. In this work, we aim to screen a special type of compound library to identify novel inhibitors of neuroinflammation, and uncover their mechanism to reveal promising starting points for future neurodegenerative disease drugs.
Dr Conole is a Senior Research Fellow at the Auckland Cancer Society Research Centre, currently supported by a Health Research Council of New Zealand Sir Charles Hercus Research Fellowship. He will lead this project alongside Professor Mike Dragunow, Co-Director of the Centre for Brain Research Neurosurgery Research Unit. The research will be carried out by Dr Conole, research fellow Caitlin Oyagawa, and PhD student Mr Raahul Sharma.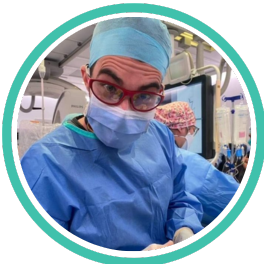 Dr William Diprose
Project Grant
Te Whatu Ora, Te Toka Tumai Auckland
$103,248
Head COOLing in acute iscHEmic stroke patients: A feasibility and safety stuDy (COOLHEAD)
Strokes are increasingly treated by a specialised clot-removal procedure that restores blood flow to the brain. However, patients often need to be transported long distances in an ambulance or helicopter to have the procedure, and suffer brain damage because of the delay. Like keeping food cold in the refrigerator, cooling the brain might slow brain damage before blood flow is restored. In this project, we will use a cooling cap to reduce brain temperature in people undergoing clot removal for stroke.
Dr Diprose is an early career clinician scientist and will lead the project alongside Professor Alan Barber, the Neurological Foundation Chair of Clinical Neurology. The trial will be run by a study coordinator. It also involves specialist anaesthetist Dr Douglas Campbell and Associate Professor of Stroke and Interventional Neurology, Mohammed Almekhlafi.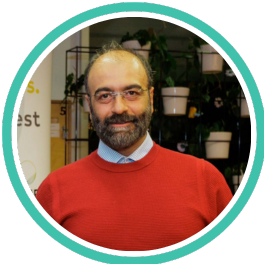 Dr Hamid Abbasi
Small Project Grant
University of Auckland
$15,000
AUGMENT - technology for infants' general movements assessment
The early movement patterns of babies are a powerful indicator of whether they are developing normally or might be at-risk for developing neurological conditions that will affect later life. Here, we aim to develop a mobile app as part of a computer-based system for detecting abnormal movement patterns, using just cellphone video, that will help us identify children who need support earlier than they currently receive it, in time to intervene during critical developmental periods. Early support and intervention, in some cases, will reduce the severity of the life-long condition meaning better quality-of-life.
Dr Abbasi is a research fellow at the Auckland Bioengineering Institute. He is supported by a neonatologist and a team with experience in biomechanics, exercise science, and cerebral palsy clinical trials.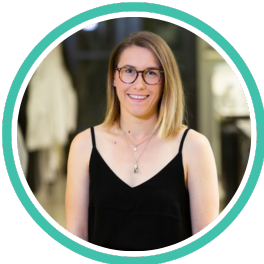 Dr Molly Swanson
Philip Wrightson Fellowship
University of Auckland
$245,052
The Good, the Bad, and the Reactive: Defining Genotype-Specific Microglial Phenotypes in Amyotrophic Lateral Sclerosis
Mentors: Dr Emma Scotter, University of Auckland; Professor Lezanne Ooi, University of Wollongong
Amyotrophic Lateral Sclerosis (ALS) is a paralysing brain and spinal cord disease caused by the death of neurons involved in movement. Brain immune cells called microglia, which normally help the brain in damage and disease, are also affected in ALS. Mouse models indicate that microglia become 'toxic' late in disease, promoting the death of neurons and worsening the disease. Dr Swanson will investigate microglial changes in the brain tissue and cell lines from ALS patients with disease-causing mutations. This research will contribute to understanding how microglia contribute to neuronal death in ALS patients with disease-causing mutations and whether they should be targeted by therapies.
Plus - Small Project Grant
From Bench to Brain: Validating an iPSC Microglia Model for Neurological Disease Research
$15,000
Brain immune cells, called microglia, help the brain recover from damage and disease. We have identified microglial changes in brain tissue from patients with motor neuron disease, Alzheimer's disease, and brain tumours. However, limited access to accurate live models of microglia mean we do not yet know the functional relevance of these changes. We aim to establish a protocol to generate microglia from human stem cells, called iPSCs. These iPSC-microglia will look and act like microglia in the human brain and therefore be used to better understand microglial changes we observe in patient brain tissue.
Dr Swanson is a Neurological Foundation Philip Wrightson Fellow in the School of Biological Sciences and Centre for Brain Research, with a long-term goal to develop 'disease in a dish' models of human neurodegenerative diseases. She is mentored by Dr Emma Scotter, Head of the Motor Neuron Disease Lab.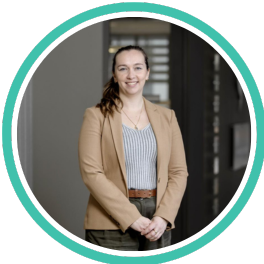 Dr Helen Murray
Senior Research Fellowship
University of Auckland
$248,413
Untangling the earliest forms of tau pathology in Chronic Traumatic Encephalopathy and Alzheimer's disease
Mentor: Professor Maurice Curtis, University of Auckland
Former contact-sport athletes may be at higher risk of developing neurodegenerative diseases like Alzheimer's disease and Chronic Traumatic Encephalopathy (CTE) due to experiencing repeated head impacts. These conditions are characterised by the accumulation of abnormal tau protein in the brain. We hypothesise that a specific change in the shape of the tau protein, called p-tau231, may be an early marker of disease that occurs after a head injury. Our project will study post-mortem brain tissue from individuals with CTE, Alzheimer's disease, or no disease pathology to investigate this hypothesis and provide insights into how head injuries lead to neurodegeneration.
Dr Murray is a research fellow in the Department of Anatomy and Medical Imaging and Centre for Brain Research, mentored by Professor Maurice Curtis and Distinguished Professor Sir Richard Faull, directors of the Neurological Foundation Human Brain Bank. Her long-term plan is to unite clinicians, researchers, and communities in the mission to improve brain health outcomes for individuals with significant head injury exposure.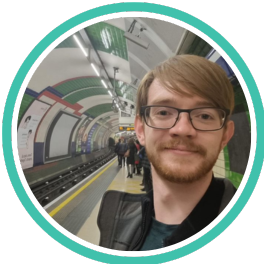 Mr James Hucklesby
First Fellowship
University of Auckland
$231,553
Can the brain microvasculature be protected from the deleterious effects of plasmin during tPA treatment of ischemic stroke?
Mentors: Associate Professor Scott Graham and Dr Catherine Angel, University of Auckland
Ischemic stroke affects over 3,500 New Zealanders each year. During an ischemic stroke, a blood clot blocks a major brain blood vessel, cutting off blood flow and causing the brain to begin dying. Current medications for ischemic stroke attempt to dissolve this blood clot by utilising an enzyme called plasmin. However, I have recently shown that plasmin damages the lining of the blood vessels within the brain, which may cause further brain damage. In this fellowship, I will conduct experiments on laboratory-grown cells to investigate whether we can use existing medications to protect the brain from this plasmin-mediated damage.
James recently submitted his PhD and is working with Dr Catherine Angel and Associate Professor Scott Graham, Head of the Neuro-Immune Interactions Research Group. He wants to use his multidisciplinary expertise in neuroscience, cell biology, bioengineering and software development to investigate stroke and other neurological diseases.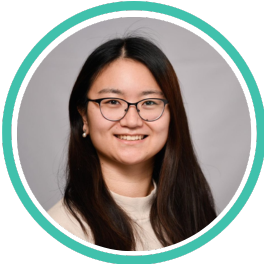 Dr Maize Cao
First Fellowship
University of Auckland
$224,279
All roads lead to RNA: TDP-43 proteinopathy and transcriptional profile in motor neuron disease
Mentor: Dr Emma Scotter, University of Auckland
Motor neuron disease (MND) is a tragic movement disorder. There are multiple genetic and environmental risk factors for MND, meaning there are many potential variables involved in disease manifestation. Therefore, in order to find a treatment that is widely applicable for people living with MND, it is crucial to find common features across cases. Two of these features are the presence of 'protein clumps' in brain cells and RNA changes. This project aims to characterise the pattern of RNA changes that occur with protein clumps, and to determine how these two features are linked to disease. This will aid the development of broadly-effective therapeutics.
Dr Cao is a recent PhD graduate, working with Dr Emma Scotter, Head of the Motor Neuron Disease Lab. She is also developing a collaboration with Dr Xiaming Xu and Dr Zhiqun Tan from the University of California Irvine (UCI) for New Zealand researchers to be able to access their state-of-the-art technology.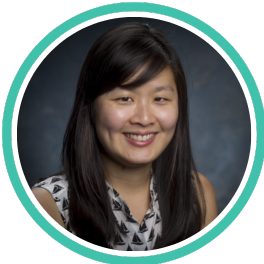 Dr Joanne Lin - AWCBR Treasurer
Conference & Training Course
University of Auckland
$20,000
Australasian Winter Conference on Brain Research
Australasian Winter Conference on Brain Research (AWCBR) is the major NZ congress for Neuroscience, with a strong Australian presence and other international registrants. The AWCBR programme has always emphasised both basic and clinical sciences. The Neurological Foundation has generously provided grants-in-aid for New Zealand students and early/emerging career postdoctoral and research fellows to attend AWCBR, since its inception. The travel costs of up to 35 students and 12 emerging career postdoctoral and research fellows will be supported by this grant. The main benefits include experience in presentation of their work, gaining feedback, and exposure to progress in the field.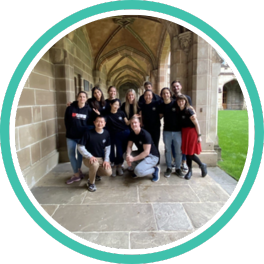 Professor Elena Bagley - ACAN Co-Director
Conference & Training Course Grant
University of Auckland
$14,000
Australasian Course in Advanced Neuroscience
To really understand how the brain works, scientists need to define how activity at the cell and neural circuit level contributes to our behaviours and responses. The Australasian Course in Advanced Neuroscience (ACAN) is a course that has run for over 15 years, training the next generation of neuroscientists in the state-of-the-art experimental techniques needed to achieve this. This hands-on course runs for three weeks at The Florey Institute for Neuroscience and Mental Health in Melbourne. Students live in and get taught by, and socialise with, the best neuroscientists from around the world. By supporting ACAN the Neurological Foundation is helping support young New Zealand scientists receive state-of-the-art training in neuroscience.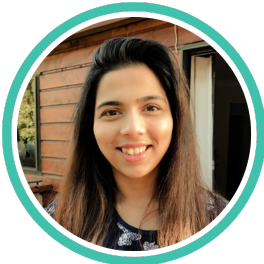 Dr Akshata Anchan
Travel Grant
University of Auckland
$4,500
2023 SNO/ASCO CNS Cancer Conference in San Francisco, California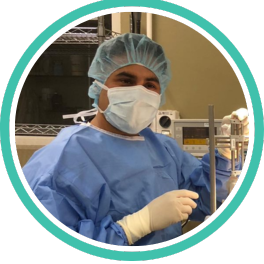 Dr Ashik Banstola
Travel Grant
University of Otago
$4,500
International Basal Ganglia Society (IBAGS) conference in Stockholm, Sweden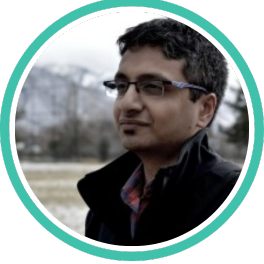 Dr Indranil Basak
Travel Grant
University of Otago
$4,500
2023 Lysosomal Diseases Gordon Research Conference in Barcelona, Spain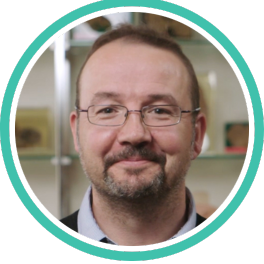 Associate Professor Scott Graham
Travel Grant
University of Auckland
$4,500
European Association of Cancer Research (EACR) annual congress in Torino, Italy, and Cerebral Vascular Biology (CVB) meetings in Uppsala, Sweden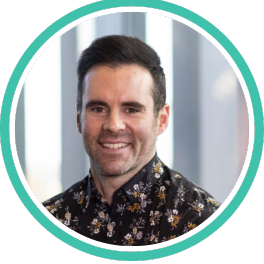 Dr Angus Lindsay
Travel Grant
University of Canterbury
$4,500
European Society of Muscle Research Conference in Florence, Italy
Dr Natalia Simonov
Travel Grant
University of Auckland
$4,500
Pregnancy and Birth Cohorts pre-conference and 56th Annual Meeting of the International Society for Developmental Psychobiology in Utrecht, Netherlands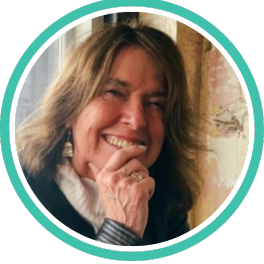 Professor Trecia Wouldes
Travel Grant
University of Auckland
$4,500
World Association of Infant Mental Health Congress in Dublin, Ireland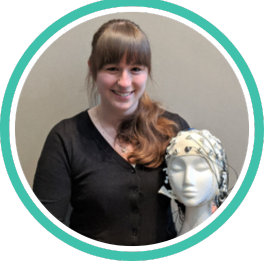 Dr Rachael Sumner
Travel Grant
University of Auckland
$4,479
University of Exeter, England, Cardiff University, Wales and Uppsala University, Sweden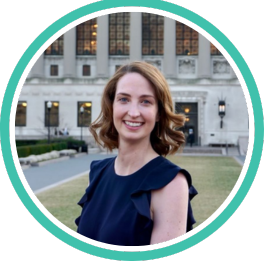 Dr Sarah Perry
Travel Grant
University of Otago - Christchurch
$3,920
International Dysphagia Research Society Annual Meeting in San Francisco, California
Dr Zoe Dyer
Travel Grant
St Vincent's Centre for Applied Medical Research, Sydney
$4,005
European Committee for Treatment and Research in MS Meeting (ECTRIMS) in Milan, Italy
Dr Victor Dieriks
Travel Grant
University of Auckland
$3,221
Neurodegeneration: New Biology Guiding the Next Generation of Therapeutic Development Conference in Whistler, Canada
&
2023 Australasian Winter Conference on Brain Research in Queenstown, New Zealand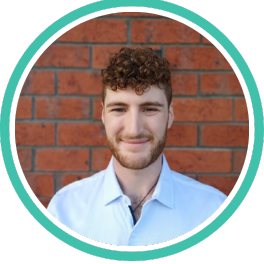 Mr Danyon Stitt
Travel Grant
University of Canterbury
$2,995
European Society of Biomechanics conference in Maastricht, Netherlands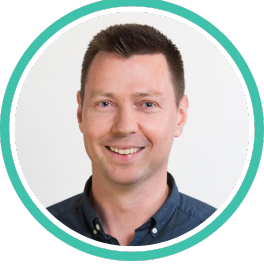 Dr Peter Freestone
Travel Grant
University of Auckland
$2,868
International Basal Ganglia Society (IBAGS) conference in Stockholm, Sweden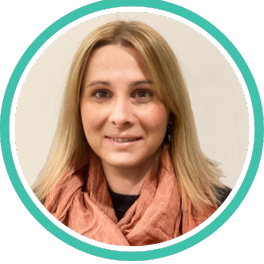 Dr Hollian Phillipps
Travel Grant
University of Otago - Dunedin
$2,513
Annual British Society of Neuroendocrinology (BSN) meeting 2023 in Exeter, UK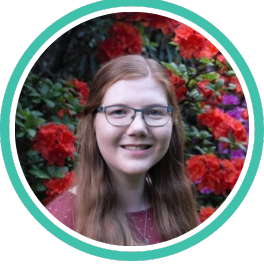 Miss Eloise Gooch
Travel Grant
University of Canterbury
$1,950
International Association of Communication Sciences and Disorders Conference in Auckland, New Zealand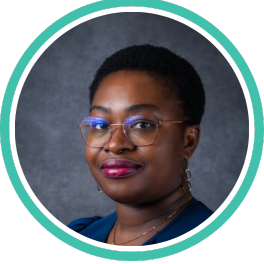 Dr Lola Mugisho
Travel Grant
University of Auckland
$1,058
2023 Queenstown Research Week in Queenstown, New Zealand
Ms Ashleigh O'Mara Baker
Travel Grant
University of Auckland
$662
Royal Society of New Zealand Early Career Researcher Conference in Wellington, New Zealand