9th June 2023


In 2022, one of New Zealand's smartest scientists came face-to-face with one of New Zealand's most truly special children. The bond forged that day is providing powerful purpose to urgent research – and the stakes couldn't be higher.
Professor Stephanie Hughes is a molecular neurobiologist at the University of Otago, Dunedin. She's spent the past 25 years researching a group of rare, cruel, deadly childhood brain diseases known as Batten disease, with much of her work funded by supporters of the Neurological Foundation.
In classic Kiwi fashion, Steph received a message from a cousin who lives in Cambridge, saying they'd read about someone in the local newspaper that she might like to meet. Steph was heading to Fieldays nearby, so arranged a visit to the Mudford family home.
She was about to come face-to-face with a truly remarkable person.
"I met a little girl called Summer," says Steph. "She's amazingly intellectual, she's a real delight, and within about five minutes of meeting her, I completely fell in love with her."
Nine-year-old Summer has Batten disease, a condition afflicting only one or two children in New Zealand at any given time. What's more, she has a particularly rare form of it (CLN1).
"There are only 30 cases of this type in the world," says Steph. "With such small numbers, most drug companies are just not interested.
"So I said, we're not going to put up with this. We're going to do something about it. But we have to work fast. We don't have a huge amount of time with Summer."
"She's our priority."
According to Steph, Summer doesn't let anything get her down. However, her sunny disposition hides her struggles. For example, the disease has affected her eyesight and she can only see shapes. Her retina is normal but her optic nerve has degenerated — meaning that her eyes can see but her brain can't.
This might have contributed to the night terrors she sometimes experiences. "She thinks something is coming towards her, and some nights she can't sleep at all," says Steph.
The good news is that Summer has a unique combination of mutations which has delayed progression of the disease. This has bought precious time for Steph and the colleagues she is bringing in to help.
Steph's own team – including Neurological Foundation-supported Dr Indranil Basak – is working on using reprogrammed skin cells, differentiated into human neurons, to create personalised gene therapy.
Just down the hall in the Department of Biochemistry is Dr Sarah Diermeier, who is focused on developing new cancer drugs using RNA. This new collaboration could lead to a breakthrough treatment for Summer.
And in the meantime, says Steph, they are "throwing everything" at day-to-day treatments for Summer. "She's our priority."
Therapies on the list include diet modification to change Summer's gut microbiome, drugs to enhance sleep, and cannabidiol.
Summer's doting parents, Ray and Vanessa, have been careful to create a safe, structured home environment for their daughter. She adheres to a strict routine, which includes coming home from school at midday. She is fed, bathed and in bed at the same time each night. Most importantly, she is showered with love every day.
"We always tell her she's very special and very loved, and we won't ever give up," says Vanessa.
Steph won't give up, either. Asked why she has focused her career on such a rare condition, she replies, "The biology of the disease is really interesting and the research is quite addictive."
However, the next part of the scientist's answer is more revealing. "These kids wrap you around their little finger. They're gorgeous."
When Steph met Summer for the first time, the little girl handed her a horseshoe and said, "This is for luck."
Steph was so touched that she has incorporated the horseshoe into the public talks she gives, using it as the 'u' in Summer's name on her Powerpoint slides. The symbolism is powerful and motivating.
"I would love to have some sort of treatment for Summer within two years."
With amazing research from some brilliant minds – along with, perhaps, a little bit of luck – Steph and her team will meet their goal.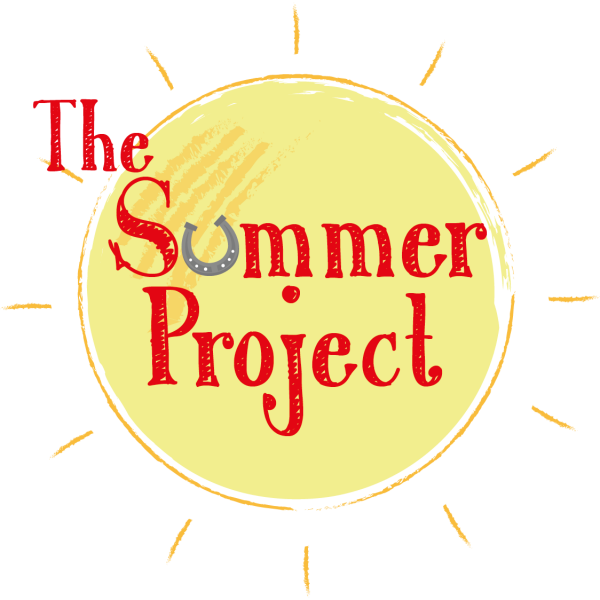 Watch below!
In Batten disease, the recycling machinery in neurons goes haywire, which leads to death of the neurons. We aim to understand what leads to the malfunctioning of the recycling system and how to rectify the faults, leading to treatment options that can rescue dying neurons.
"It's really exciting that little old New Zealand can do something that is actually world-beating." – Professor Steph Hughes
This is top research from the bottom of the world, made possible by our generous supporters. Thank you, from the bottom of our hearts.
You can watch a recording of an event we hosted with Professor Hughes in Timaru during Brain Awareness Month earlier in 2023