Thank you, Jodie!
We are always blown away by the amazing generosity of our community. Everyday Kiwis like Jodie, who set themselves challenges to raise funds and awareness for the 1 in 3 Kiwis living with a neurological condition.
As part of her fundraising journey, Jodie decided to run the Christchurch marathon, and she smashed her goal! She finished the 42.2km race in just 3 hours and 37 minutes and raised almost $3,000 - nearly $500 more than her original target.
Jodie's inspiration is her dad Joe, who has Parkinson's disease. Last year, Jodie nearly lost her dad due to the effects of this devastating disease, so she made it her new year's resolution to run a marathon to raise awareness and funds for the Neurological Foundation of NZ.
"He's one of the coolest guys I know" - Jodie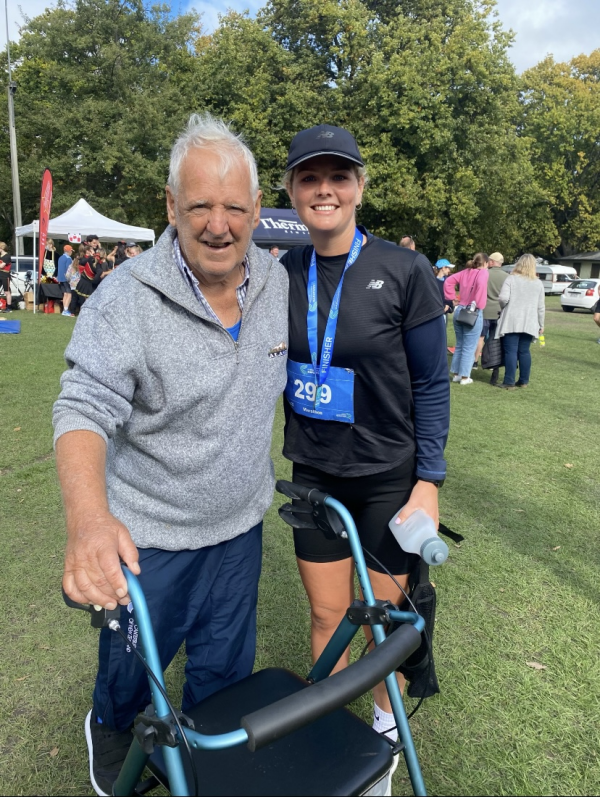 "Dad has always farmed, but since his diagnosis of Parkinson's disease, there have been some wild changes to his life."
At 74 years young, Joe is a lifelong farmer, and won't go a day without seeing his 'girls' (the cows). The simplest of tasks, like putting on his gumboots, has gotten a little more difficult than it used to be, but Joe doesn't let that get in the way.
Jodie says, "If Joe can get up every day and work on the farm at his ripe age, I think I should be able to spread some knowledge, raise some funds and run a marathon!"
Thank you, Jodie. Your support means the world to us.