2021 is a big year for us - we're celebrating 50 years of raising funds to support scientists and clinicians to research neurological conditions!
To celebrate we have events happening throughout the year but March is a special month because it's Brain Awareness Month. Below are details of all the events happening in March. You'll hear presentations on different topics from clinicians and scientists talking about the research they've been involved with. You can read more about the speaker and topic for each event on the registration page.
All these events are free! Just make sure to register so you can save yourself a spot!
Update regarding Alert Level restrictions
Unfortunately we have decided to cancel the first week of our Brain Awareness Month events due to Alert Level restrictions in Auckland and across New Zealand in response to the latest outbreak of COVID 19.
We have further details about our decision and our plans for ongoing events here
New Plymouth
3 March
CANCELLED
Ashburton
3 March
CANCELLED
Christchurch
4 March
CANCELLED
Palmerston North
4 March
CANCELLED
Gisborne
11 March
POSTPONED
Otago Brain Day
(Dunedin)
13 March
events
Upcoming events
Find out what free events we have coming up throughout New Zealand.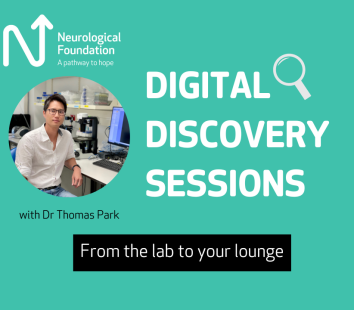 Tuesday, 07 November 2023
Reducing damage from brain tumour radiation therapy, with…
Our digital discovery event series brings you world-class research, straight from the lab to your…