Growing brain cells and neurological disease in a dish
Online
18:30 PM Thursday, 20 August 2020
Register Here
Growing brain cells and neurological disease in a dish
The Connor lab has created a technique to take human skin cells and grow human brain stem cells to be able study specific neurological conditions.
In this Discovery Session you'll discover the innovative and brilliant work being done in the Bronwen Connor lab by one of her past postgraduate PhDs, Amy McCaughey-Chapman. The Connor lab, at the University of Auckland's Centre for Brain Research, looks at growing brain cells in a dish. This work is called "cell reprogramming" and can be used to conduct research into specific diseases.
Amy will be explaining how they grow the cells in the lab, what kind of work can be done with them and what she has used these cells for in the past. Amy has created a way to build a 3D model of human cells in a dish, which has the potential to be used in future cell transplantation experiments in the lab. She has also developed a unique way in which scientists can grow cells from specific parts of the brain tailored for specific purposes and potentially specific disease research.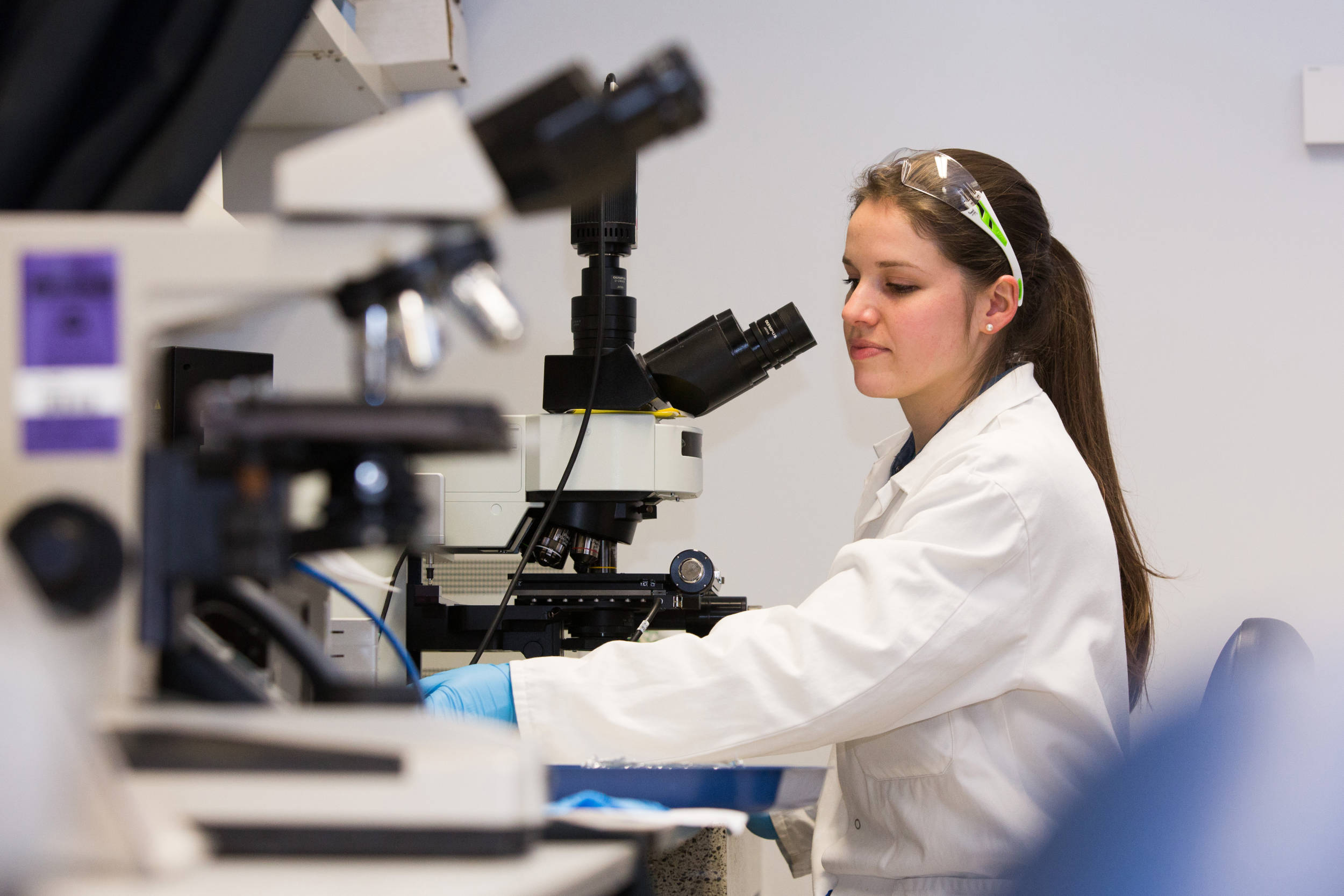 Meet the presenter: Dr Amy McCaughey-Chapman
Dr Amy McCaughey-Chapman graduated from the University of Auckland in 2013 with a Bachelor of Science degree (BSc) with a double-major in Applied Mathematics and Pharmacology. During one of her first-year lectures with Distinguished Professor Richard Faull, she fell in love with the human brain; from there her life changed. Upon completing her BSc, she enrolled into an Honours program to pursue the study of Neuroscience. Amy joined Professor Bronwen Connor's lab where she undertook a research project to explore cell transplantation therapy for Parkinson's disease. She was enthralled with the work that Bronwen Connor's lab was doing and discovered her next career path, into a PhD project with Professor Bronwen Connor.
Amy defended her PhD thesis in early 2018, where upon finishing was offered a post-doctoral position again in the Bronwen Connor lab. This time Amy would develop a unique way to construct 3D human cell models in a dish, which has the potential to open new avenues for future cell transplantation experiments in the lab.
Amy has recently received a post-doctoral fellowship from the CatWalk Spinal Cord Injury Trust for a two-year project. Both of Amy's Honours program and PhD project were funded by the Neurological Foundation with a W&B Miller Postgraduate scholarship from 2014-2017 and a Small Project Grant from 2018-2020.
You can read more about Amy's journey thus far into neuroscience research in our latest 2020 Annual Report.