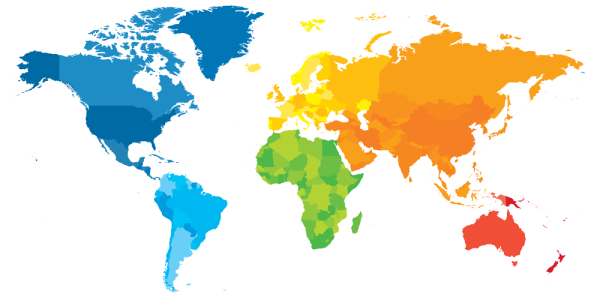 As our latest grant recipients prepare to make strides with their research, there have been other neuroscience developments around the globe. Here's some of the interesting advances we are following overseas, that the Neurological Foundation does not contribute funding to.
Australia
A new hydrogel that could transform the way Parkinson's disease and other neurological conditions are treated has been developed by researchers from the Australian National University (ANU) and the Florey Institute of Neuroscience and Mental Health.

The new material is made from natural amino acids - the building blocks of proteins - and acts as a gateway to facilitate the safe transfer of stem cells into the brain and restore damaged tissue by releasing a growth-enabling protein called GDNF.
USA
Researchers at

the

University of California San Francisco Parnassus Campus

have translated hundreds

of

brain

wave

recordings into a 3D movie showing where seizures start and how they spread through the brain.

This personalised visualisation of seizure activity makes it easy to define where a seizure starts, whether there is one or more trigger sites, and how it spreads.
Israel
Researchers at Tel Aviv University have 3D-printed a glioblastoma tumour, which mimics the malignancy of a living cancer

.

This

first-of-its-kind

model, which includes both cancer tissue and the surrounding environment that affects the tumour's development, will enable potential treatments to be better tested, improving, and accelerating the development of drugs for this type of cancer.
UK
Research led by the University of Bristol has identified new targets for memory enhancing drugs. Currently, there are limited treatments for memory loss. The discovery of new targets could lead to the development of treatments for a variety of brain disorders that involve memory loss, including Alzheimer's disease and schizophrenia.




A new gene therapy that could protect against life-limiting diseases such as cancer and dementia has been discovered by scientists at the University of Sheffield.

The

research involves

three proteins, USP11, KEAP1, and SETX, which work together to repair DNA

damage. Understanding the role these proteins play in protecting cells from DNA damage will help make it possible for scientists to target these proteins to modify their behaviour, promoting genome and cell health and preventing diseases.
USA
Combining neuroimaging and artificial intelligence, a research team led by the University of Texas Southwestern Medical Centre, has identified novel brain signatures unique to the response of each antidepressant.

These new

biomarkers could spare patients suffering severe

side effects

two to three months of taking the wrong medication.
China
A new study at

Shanghai Jiao Tong University

reporting the identification of rare de novo genetic mutations in

obsessive compulsive disorder

(

OCD

)

patients allows for a greater understanding of this disorder and might provide information for the development of new therapies.
Japan
A new study by Kyoto University

suggests that people with early-stage Parkinson's disease who regularly do one to two hours of moderate exercise twice a week, like walking or gardening, may have less trouble balancing, walking, and doing daily activities later.
References