Our supporters are at the heart of all that we do and have allowed the Neurological Foundation to make a difference for the last 50 years. We are confident that the next 50 years will be no different. They have inspired us with their unwavering support in the research we fund, and we have been motivated to share that enthusiasm with the rest of New Zealand. This year we're challenging our community of supporters to join us by celebrating our 50th anniversary in their own unique way.
Run, walk, dance, read, knit or cook – you can complete any activity you want and help fund revolutionary research for the next 50 years.
The Fifty for 50 challenge is here to encourage our supporters and their communities to get involved, ensuring vital neurological research can continue for the next 50 years. We're appealing to all of New Zealand to take part before the end of May by completing a 50 themed challenge or hosting a 50 themed event.
Community is a huge part of what the Neurological Foundation does, so it is our hope that with a bit of encouragement our incredible longtime supporters will urge those around them to get involved throughout the month of May. You can get together with a group of friends, co-workers, or family members, or go at it solo.
Get involved and have some fun while supporting a charity that is important to you.
One of our community fundraising champions, Karen Grootscholten of Cambridge, completed the 2019 Great Wall Marathon in China. This is what she had to say about raising money in her community for a charity near to her heart.
"If you want to raise money for a goal, stand behind the goal, and just let people know. There were numerous people I spoke with, who I never imagined would donate money, however, with my enthusiasm for the run, and mentioning the organisation, it made people donate on their own will which was really cool."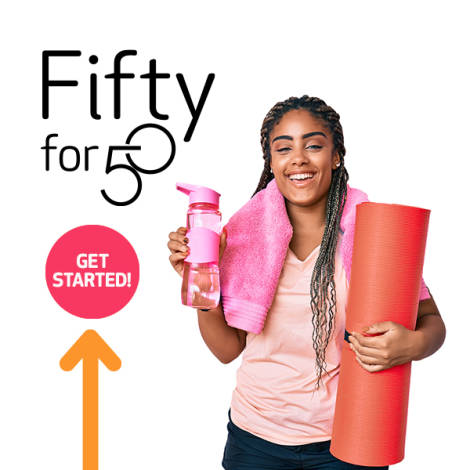 Let's raise hope together!
Learn more about our Fifty for 50 challenge, sign up or start your fundraising challenge today!