Earthquake Brain: A look at the Canterbury earthquakes and the brain
TSB Space & Activity Room, Tūranga Library, 60 Cathedral Square, Christchurch
18:30 PM Wednesday, 07 October 2020
Free tickets
Earthquake Brain: A look at the Canterbury earthquakes and the brain
An in-depth neurological research study at how resilient our brains are to trauma such as the Christchurch earthquakes.
At this event, audience members will get a look at the neuroimaging work Dr Nadia Borlase is currently conducting funded by the Neurological Foundation at the New Zealand Brain Research Institute in Christchurch. Dr Borlase is currently completing MRI brain scans on 60 people who lived through the devastating earthquakes of 2010 and 2011 in Canterbury who do not have post-traumatic stress disorder (PTSD) or other diagnosed psychological issues. These brain scans will then be compared to the brain scans of 60 people from Dunedin who did not experience the earthquakes. The purpose of this research study is to understand the long-term neurological impact of stressful events, such as the Christchurch earthquakes. The research is particularly focussed on people that are considered "resilient" and who do not have PTSD, as we expect brain changes may be associated with experiencing the stressful events, rather than developing psychological difficulties as a result of the event.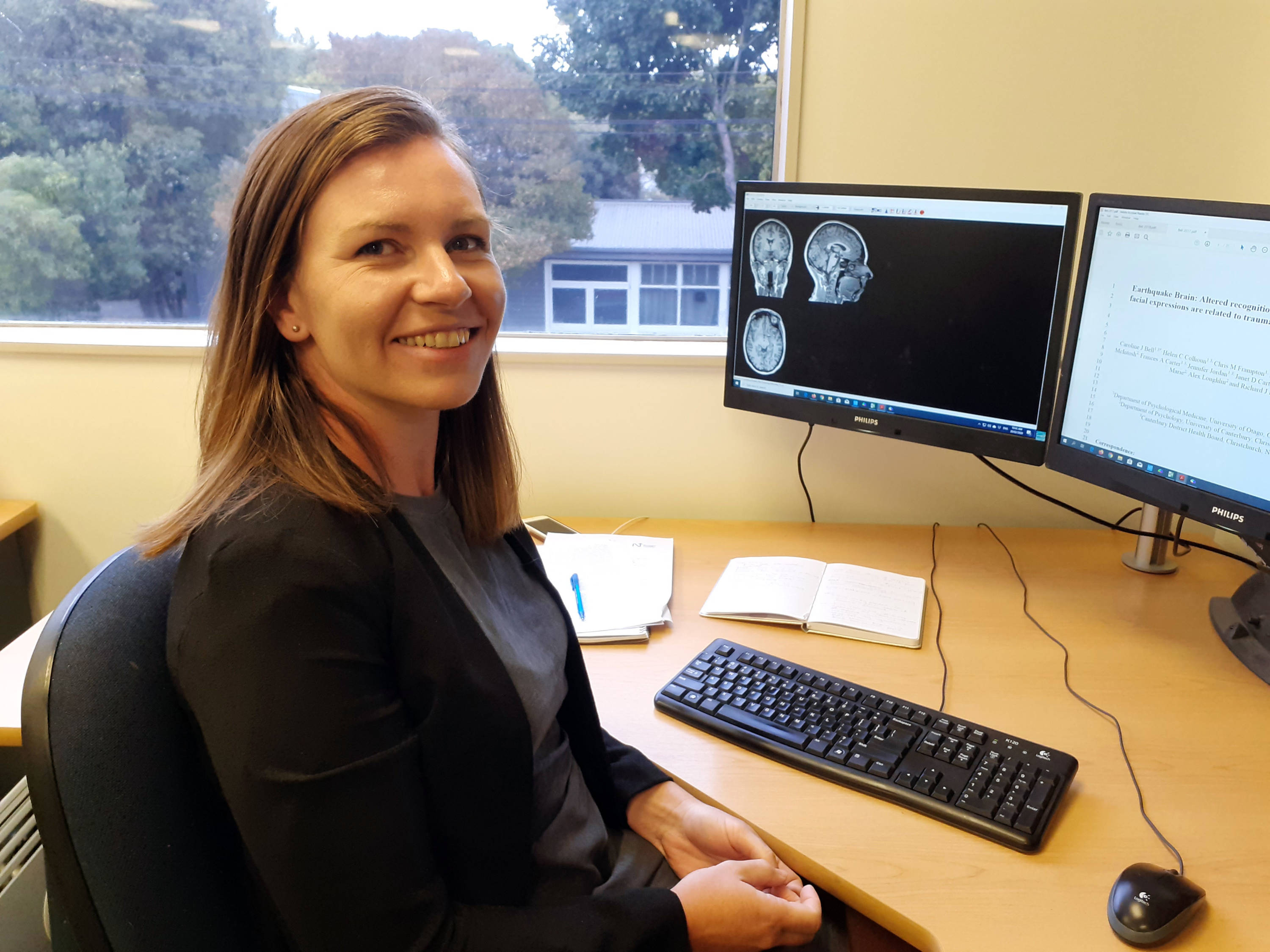 Meet Dr Nadia Borlase
Dr Nadia Borlase is working in research psychology, specialising in neuroimaging research. She has an interest in using neuroimaging to identify neurological vulnerability, particularly in relation to trauma or developmental disorders. Dr Borlase is currently looking at the relationship between the brain and the Canterbury Earthquakes, funded by the Neurological Foundation at the New Zealand Brain Research Institute in Christchurch.
Venue directions
Tūranga is located at 60 Cathedral Square on the corner of Gloucester Street and Colombo Street.
There is parking available nearby in the form of metered parking spaces opposite the library on Gloucester Street and metered on-street parking within a 5 to 10-minute walk to the library. Four additional 'P120' mobility parking spaces are immediately outside Tūranga but are on a first come, first serve basis. And lastly, off-street carparks are located at 158 Hereford Street and 105 Worcester Street.
Additional transportation routes for the bus can be found on the Tūranga library website by visiting, www.my.christchurchcitylibraries.com/turanga/turanga-transport/
Other information
The Neurological Foundation would like to invite all audience members to stay after the presentation is given for a mix and mingle. We will be providing beverages and finger foods starting at 7.30 pm including coffee, tea, orange juice and water.
Please take this opportunity to chat with fellow research and science enthusiasts, and Foundation supporters in your area. The speaker will be available from this hour to answer any additional questions you might have as well.
Other events you may be interested in